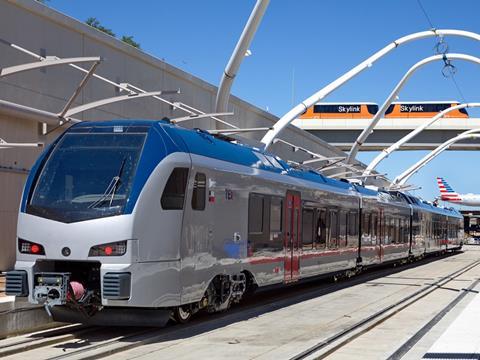 USA: Fort Worth transport agency Trinity Metro has selected a partnership of Huitt-Zollars and TranSystems as final design consultant for the TEX Rail extension.
To be built at a cost of $167m, the 3·4 km extension will take the 43 km commuter and suburban rail route south from its current terminus at Fort Worth T&P to a new Near Southside station and park-and-ride site in the Medical District, where around 50 000 people work.
Construction is scheduled to begin in 2024 for opening in spring 2026.
The firms have worked for Trinity Metro on several previous work packages, including TEX Rail Track & Stations which was completed by TranSystems, and the Mahaffey Maintenance Facility completed by Huitt-Zollars.
'By connecting riders to the Near Southside and Medical District, we are offering medical workers, patients and visitors an opportunity to ride the very popular and very successful TEX Rail', said Trinity Metro President & CEO Richard Andreski on August 2. 'The expanded rail service will provide a great commuting choice many people while also offering Near Southside residents a seamless connection to Dallas-Fort Worth airport.'