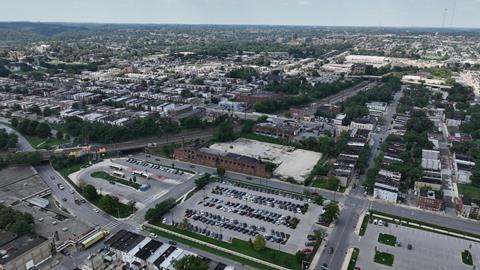 USA: Amtrak has selected a joint venture of Clark Construction and Stacy & Witbeck for the first of three major contracts to be awarded under the Frederick Douglass Tunnel programme to rebuild 6 km of the Northeast Corridor through central Baltimore.
The central element of the $6bn programme will be the construction of two new bores to replace Amtrak's oldest tunnel. Dating from 1873, this lacks modern safety features and suffers from water infiltration, structural deterioration and a sinking floor.
The Southern Approach Package (Package B) contract announced on September 11 covers the construction of an accessible West Baltimore MARC commuter rail station, the southern approach to the new tunnel from south of the West Baltimore station area, and the replacement of existing bridges and relocation of utilities. The Construction Manager At-Risk delivery method is to be used.
Separately, KK Adams and Delaware Cornerstone Builders have been awarded contracts for preconstruction activities ahead of major works.
Procurement is underway for the Package A contract covering construction of a twin-bore tunnel on a less sharply-curved alignment than the existing tunnel, and Package C covering the track, railway systems and ventilation.
The Frederick Douglass tunnel is expected to open in 2032.