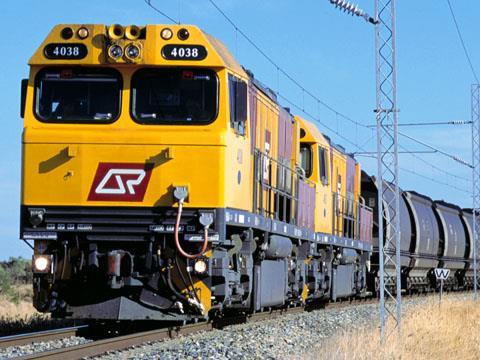 AUSTRALIA: QR National has awarded the first major contract for its A$900m Wiggins Island Rail Project, a programme of new and upgraded lines being undertaken to serve the Wiggins Island Coal Export Terminal at the Port of Gladstone from mid-2014.
The A$76m contract announced on June 22 will see Abigroup undertake civil works for a 13 km balloon loop near Gladstone. 'The signing of this contract is a significant milestone', said QR National Network Executive Vice-President Michael Carter. 'It means Abigroup can hit the ground and have earthworks underway in coming weeks'.
The balloon loop is one of six key worksites for WIRP stage one, which will support an increase in throughput of 27 mpta. The other elements are the Rocklands - Stanwell and Dingo - Bluff track doubling, and the Moura East, North Coast Line and Bauhinia North Branch upgrades.
QR National's coal infrastructure expansion programme aims to adding more than 70 mtpa of capacity to the Central Queensland coal network by 2015, taking capacity to more than 300 mtpa.
An interview with QR National CEO Lance Hockridge appeared in the February 2012 issue of Railway Gazette International, which subscribers can access in the digital archive.