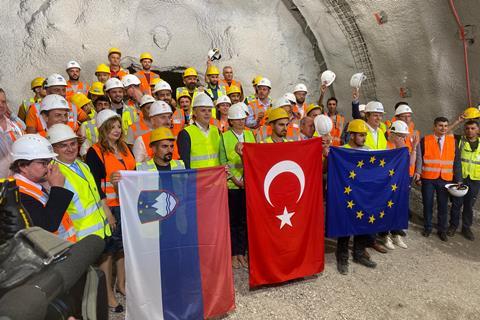 SLOVENIA: The first tunnel for the Divača – Koper Second Track project has been holed through by contractor Yapı Merkezi.
The 27·1 km single-track line is being built on a new alignment and in conjunction with the existing line will provide a double-track route to and from the port of Koper. The new alignment includes 20·5 km of tunnels and 1 269 m of viaducts.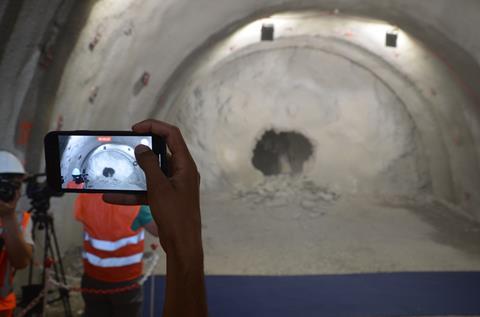 Yapı Merkezi began excavation of the 1 154 m Mlinarji tunnel in September 2021 using the New Austrian Tunneling Method. The work cost €6·3m, which was €0·7m less than originally expected. It was scheduled to take 370 days but completed in 266 days.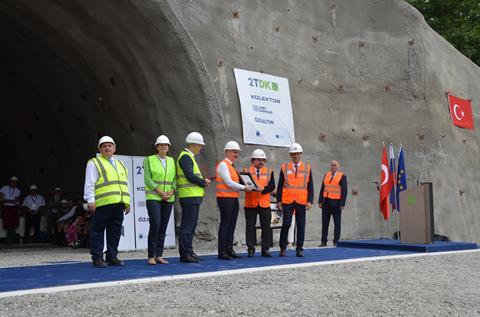 Attendees at the breakthrough celebration on June 13 included Turkey's Minister for Transport & Infrastructure Adil Karaismailoğlu, Slovenia's Minister of Infrastructure Bojan Kumer, President of project promoter 2TDK Pavle Hevka and Chairman of Yapi Merkezi Başar Arioğlu.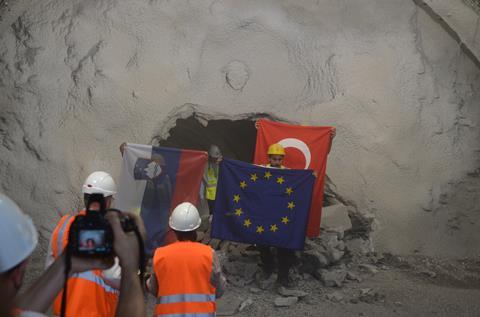 Kumer said the 2TDK would remove a bottleneck on the European railway network, meaning lower costs for freight operators, fewer lorries on the roads and therefore less congestion, and this would benefit not just Slovenia but also Austria, the Czech Republic, Slovakia, Hungary, Poland, Germany and other hinterland countries.