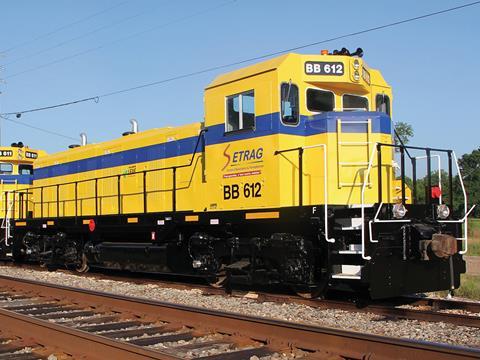 GABON: The World Bank Group's International Finance Corp has agreed to provide railway concessionaire Société d'Exploitation du Transgabonais with €52·5m of debt financing to boost the capacity, efficiency and reliability of the rail network, while the Proparco private sector financing arm of the French Development Agency is to provide a parallel €32·5m loan.
This will support infrastructure rehabilitation including the replacement of wood sleepers with concrete to increase speeds and double the capacity of the line to 16 trains/day, as well as the acquisition of new rolling stock.
SETRAG has been the concessionaire of the 650 km Transgabonais rail line between Franceville and Libreville since 2005. The line serves the main central economic corridor, connecting landlocked iron ore and manganese mines to international markets.
'This project will support efficient transport solutions by private sector operators for mining companies and general freight shippers, thus facilitating industrial investment and economic growth in Gabon', said Vera Songwe, IFC's Regional Director for West & Central Africa.
'SETRAG is very appreciative of the support provided by IFC during the advisory and financing phases of this transaction', said Managing Director Patrick Claes. 'IFC's unparalleled expertise in transport in sub-Saharan Africa and IFC's ability to play an honest broker role during negotiations of the amended concession contract with the government of Gabon have been of great added value'.