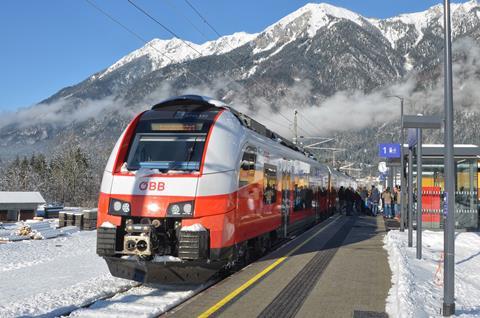 AUSTRIA: Electric passenger services on the 31 km Gailtalbahn route between Arnoldstein and Hermagor in southern Kärnten began with the December 15 timetable change.
Work to install the 15 kV 16·7 Hz overhead equipment began in June 2018, as part of a programme to electrify all lines in the Land of Kärnten by 2025.
The project required the installation of 879 electrification masts and the replacement of a 124-year old bridge over the River Gail with a more substantial structure. Car and cycle parking facilities were also provided at the stations, and 21 level crossings modernised.
The €61m cost was funded by the federal Ministry for Transport, Innovation & Technology, the Land and ÖBB.
The operator said electrification would reduce CO2 emissions by 1 300 tonnes/year.
Villach Landskron station opened on December 10.