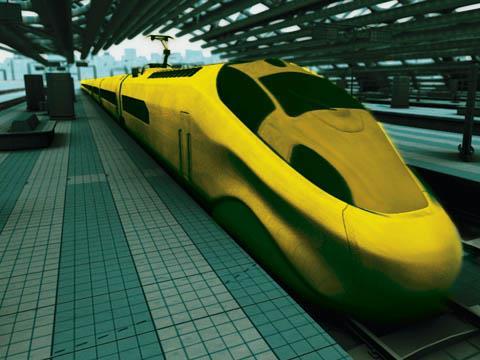 UK: In a statement released on January 10, Secretary of State for Transport Justine Greening confirmed that the government would press on with the first phase of the planned 540 route-km High Speed 2 following an extensive public consultation.
Noting that this was 'one of the largest national consultations ever undertaken by the Department for Transport', Greening said that 54 909 responses were received, and added that the project 'generates strong feeling both for and against'. Costed at £17bn, HS2 Phase I envisages around 190 km of new line between London, Birmingham and the West Coast Main Line near Lichfield, designed for operating speeds of up to 360 km/h.
HS2 will use a rebuilt Euston station in London as its southern terminus, but an interchange with Crossrail at Old Oak Common in west London is also planned. A further intermediate station near Birmingham Airport is also proposed, plus a new city centre station in Birmingham. Due to open in 2026, the route would carry most of the fast services to the Midlands and the northwest currently using the busy West Coast Main Line.
She also restated the government's commitment to completing the full 'Y line' to Manchester and Leeds by 2032-33, and stressed the need for HS2 to integrate with the existing network 'to enable direct services to run to cities such as Liverpool, Newcastle, Glasgow and Edinburgh.' Branches to serve London's Heathrow airport and a connection with the High Speed 1 route to the Channel Tunnel are also planned under the second phase. Greening explained that capacity would be 'freed up for new commuter, regional and freight services' on the existing network.
The government expects total expenditure for both phases to total £32·7bn at 2011 prices, of which around 50% is comprised of government 'optimism bias' contingency applied to major infrastructure projects. DfT expects the project to generate benefits of 'up to £47bn and fare revenues of £34bn' over a 60-year assessment period.
Echoing measures taken during the planning of Germany's high speed network over the past three decades, Greening's statement included further refinements to the proposed route in an effort to pacify vociferous local protests. These involve several additional kilometres of both bored and 'green' cut-and-cover tunnelling. Among the most significant changes is the introduction of a 4·4 km bored tunnel beneath the existing Chiltern line through Northolt and Ruislip; project promoter HS2 Ltd had envisaged sharing the surface alignment, where room exists for the provision of dedicated tracks for operation at around 200 km/h through a residential area.
'By following in the footsteps of the 19th century railway pioneers, the government is signalling its commitment to providing 21st century infrastructure and connections, laying the groundwork for long-term, sustainable economic growth', Greening concluded.