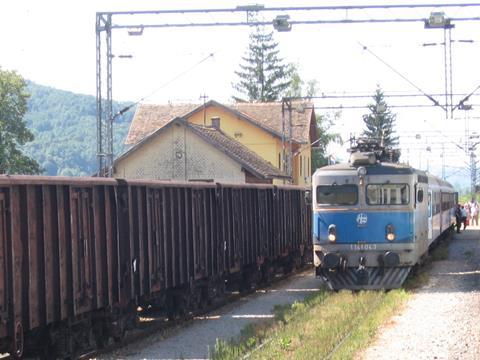 CROATIA: Infrastructure manager HŽ Infra has selected a consortium of DIV, Dalekovod and Zagreb Montaža as preferred bidder to undertake an extensive modernisation of the 38·2 km Dugo Selo – Križevci section of the Zagreb – Koprivnica – Budapest line
The project is costed at €199m, including supervision and land acquisition, with 85% of the cost to be met from the European Regional Development Fund.
Work is scheduled to start in early 2016 for completion in September 2019, and will reduce the journey time to 18 min. The scope will include doubling the single-track line, elimination of 17 level crossings and renewal of the signalling, telecoms and 25 kV 50 Hz electrification. Dugo Selo, Vrbovec and Križevci stations are to be rebuilt, and Gradec upgraded as the starting point for the future line to Sveti Ivan Žabno which is to be built under a separate contract awarded in August.