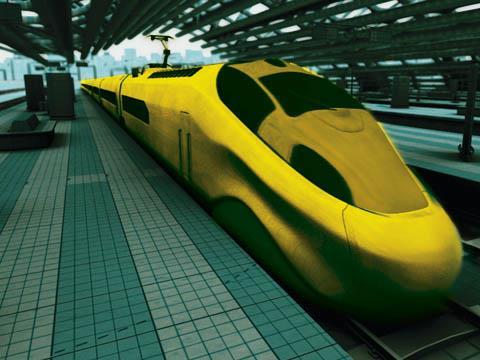 UK: Transport Secretary Philip Hammond announced the government's preferred option for a high speed rail network north of Birmingham in a speech to the Conservative Party conference on October 4.
Development of proposals for a London - Birmingham line started under the previous Labour government, and the new government will announce its preferred route later this year.
Early next year consultation will also be undertaken on extending this to form a Y-shaped high speed network. With the tail at London, one arm will run from the West Midlands to Manchester and a connection to the West Coast Main Line. The other arm will branch off in the West Midlands to run through the East Midlands and South Yorkshire, with stations in both areas, to reach Leeds. There will be a connection to the East Coast Main Line north of Leeds.
Both the Y route and a 'reverse S' running from Birmingham to Manchester and across the Pennines to Leeds were studied by HS2 Ltd, a company set up by the previous government to examine the case for high speed rail. HS2 Ltd found that the Y would deliver faster journey times to Leeds and the northeast, serve additional markets, generate 40 000 extra daily trips and release capacity on the Midland and East Coast main lines. It offers around $15bn more in terms of transport benefits, and £10bn more revenue.
Speaking about the existing rail network, Hammond said Britain has one of the most expensive rail networks in the developed world, with subsidy 'running at £5½bn a year'. He said 'Network Rail, the train operators, the regulator, the government, and the unions all have to change', in order 'to drive out costs and drive up efficiency.'

While the UK's second high speed line is 'a strategic project that will make rail the mode of choice for most inter-city journeys', Hammond also said the government will support low emissions technologies for cars 'so motoring can again become part of our future transport planning, as the greening of the car saves it from extinction.'