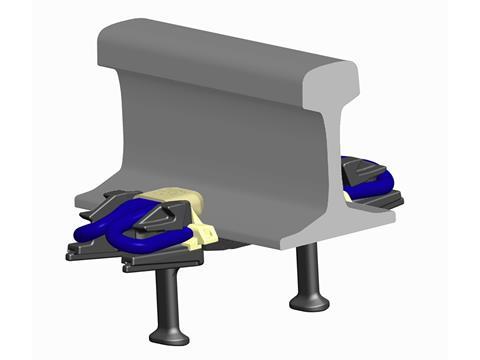 CHINA: Shanxi Jingshen Railway Co has awarded Pandrol a contract to supply almost 880 000 Fastclip FC-16 rail fastening sets for 232 track-km of heavy haul line under construction in central China.
The line will connect with a 400 track-km section of the Menghua heavy haul railway where Pandrol is supplying fastenings under a previous contract awarded in 2016. The two sections of line are scheduled to open in 2019, connecting coal mining areas in the north with industrial regions in the south.
The Fastclip components are delivered to site preassembled on the sleeper, which Pandrol said provides 'huge' labour savings, as well as reducing distribution and handling costs.