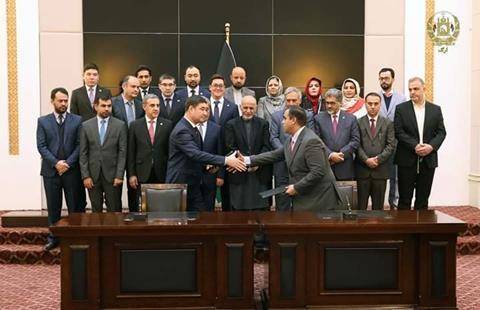 AFGHANISTAN: A contract for the design and construction of the first phase of the fourth section of the railway being built to link Khaf in Iran with Herat province has been signed by the Afghanistan Railway Authority and Kazak company Integra Construction.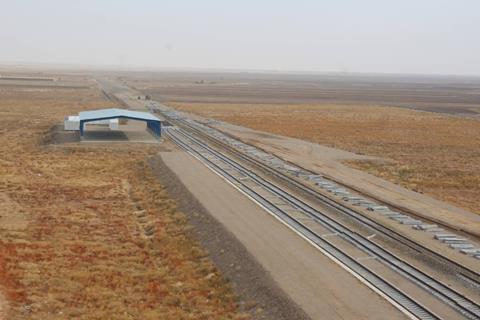 The contract was signed at the presidential palace in Kabul in the presence of President Ashraf Ghani on December 12.
Being built in four sections, the 1 435 mm gauge line will provide landlocked Afghanistan with a rail route through Iran to the sea and the Turkish rail network.
Work has been completed on the first two sections covering the 76 km from the Iranian railhead at Khaf to Sangan and the border with Afghanistan at Shamtiq. The 62 km third section from the border to Ghoryan is reported to be 95% complete. These sections of the route have been funded by Iran.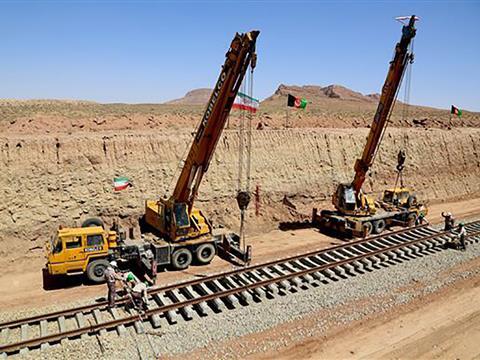 The latest contract covers the 43 km from Ghoryan to Rabat Paryan via the Zenda Jan and Enjeel districts of Herat province.
Construction is expected to take 16 months, with the US$58·5m cost to be funded by the Afghan government, supported by a grant from Italy.
The planned second phase of section four would extend the route a further 20 km to an industrial area near Herat airport.
Transport Minister Yama Yari said the complete line was expected to carry 6·5 million tonnes of freight in the first five years and generate revenue of US$64m a year.