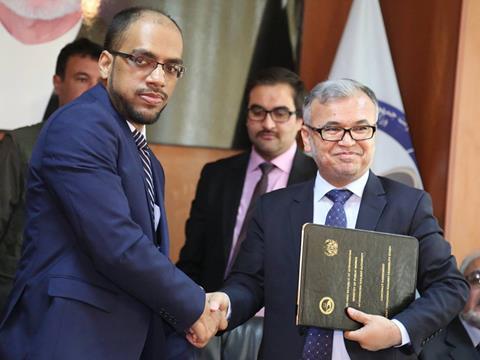 AFGHANISTAN: The Ministry of Public Works has awarded Canadian consultancy Canarail a contract to undertake a technical feasibility study for a proposed railway which would run from the northwestern city of Herat to the railfreight terminal at Towraghondi on the border with Turkmenistan.
The contract was signed on April 4. The study is expected to take six months to complete, with the Asian Development Bank covering the US$1·6m cost.
Minister of Public Works Mahmoud Baligh said the line would form part of the Lapis Lazuli Route, a proposed trade corridor linking Afghanistan, Turkmenistan, Azerbaijan, Georgia, Turkey and Europe, supporting ambitions for Afghanistan to become a regional transport hub. 'We have to develop the railway network to reach major economic powers', said Baligh, adding that this would support economic growth and help to increase domestic revenues.
Separately, the Italian ambassador has reportedly said that Italy would provide US$45·5m to support completion of the Afghan section of the Iranian-backed 1 435 mm gauge line which is under construction to link Herat with Iran.
Meanwhile, on April 7 Governor of Faryab province Asyed Anwar Sadat attended a ceremony to start work on a project to extend the line which is currently being built from Atamyrat in Turkmenistan to the Imamnazar border crossing with Afghanistan. This second phase would cover around 36 km from the border to Andkhvoy. An opening data has not been set.