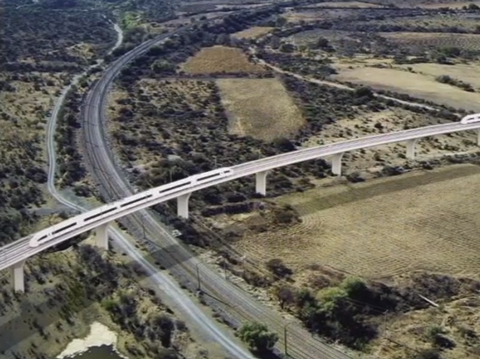 MEXICO: President Enrique Peña Nieto has instructed the Secretariat of Communications & Transport to run a new competition for the contract to build a 210 km high speed line between Mexico City and Querétaro, citing the 'doubt and disquiet' that had arisen from the decision to award a 50∙8bn pesos contract to a consortium including China Railway Construction Corp and CSR.
Announcing on November 6 that the contract award had been cancelled, SCT said that the decision to hold a new competition would enable tendering to be undertaken over a longer timescale, possibly encouraging a larger number of rolling stock manufacturers to participate. A fresh competition would 'strengthen the absolute clarity, legitimacy and transparency' of the process.
Secretary of Communications & Transport Gerardo Ruiz Esparza reiterated that the now-cancelled competition had met all legal requirements. However, President Peña Nieto was anxious that there should be 'not the least doubt' over a project of such importance and promising so many benefits for Mexico.