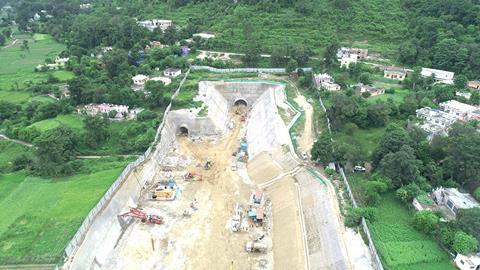 INDIA: National railway project company Rail Vikas Nigam Ltd has awarded an Rs17·9bn contract to Larsen & Toubro for construction of a 14 km twin-bore tunnel on the Rishikesh – Karnaprayag line in the northern state of Uttarakhand.
Running from the existing IR railhead at Rishikesh, the broad gauge line through the upper Ganges valley is intended to improve access to a mountainous region in the Himalayan foothills, close to the border with Tibet. The intermediate town of Srinagar will be 78 km from Rishikesh by rail against 105 km by road, while the journey to Karnaprayag will be shortened from 173 km to 125 km. End-to-end journey time will be cut from 7 h to 2 h.
Described by RVNL as 'technically challenging', the line has been under construction since 2017 at estimated cost of Rs162·2bn, and will mostly be single track. No less than 105·5 km or 85% of the route will run in tunnel, with 13 km on embankment and 35 major bridges. There will be 12 stations.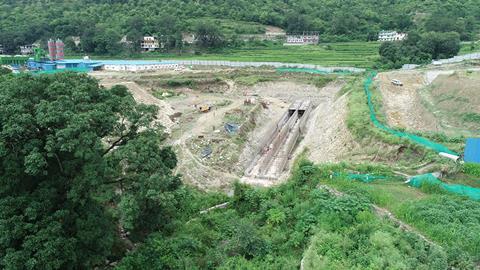 The Package 2 contract awarded to L&T on January 18 covers tunnels and bridges for the 15 km section between the new stations at Shivpuri and Byasi, and is expected to take four years to complete. The tunnel will have bores of 14 577 m and 13 123 m in length, the majority of which will be excavated using 9·1 m diameter tunnel boring machines. The remaining sections will be dug using the New Austrian Tunnelling Method.
RNVL has already awarded an Rs9·1bn contract covering the 10 km Package 5 section near Srinagar to Hyderabad-based Navayuga Engineering. This includes two single-track tunnels of 2·8 km and 4·1 km, the longer of which will have a parallel escape tunnel. Detailed design and project management for the 14 km Package 3 is being undertaken by a joint venture of Louis Berger and Geodata India Pvt Ltd.