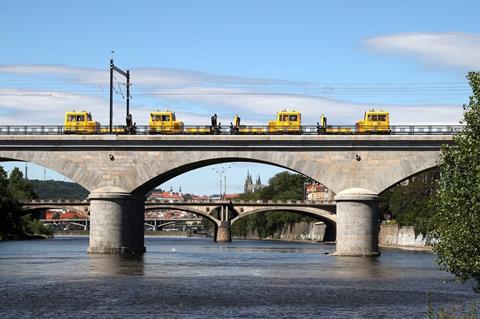 CZECH REPUBLIC: Full operation across the Negrelli viaduct in Praha resumed on June 1, following the completion of a three-year project to refurbish the capital's oldest railway bridge across the Vltava River.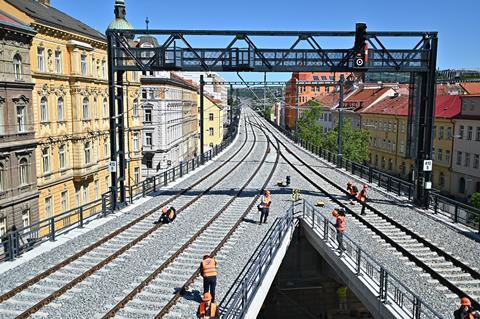 Started in 1846 and opened in 1850, the 1 150 m long stone viaduct designed by Alois Negrelli viaduct was built to connect Praha's Masarykovo terminus with Bubny and Holešovice. It is now a designated historic monument.
Infrastructure manager Správa Železnic began the KC1·96bn renovation in April 2017, aimed at restoring the structure and improving rail capacity. Around half of the total cost was co-financed from EU funds. Main contractors for the civil works were Hochtief CZ, Strabag Rail and Avers. As far as possible the reconstruction was carried out using the original materials and technologies, in order to preserve the viaduct's cultural value.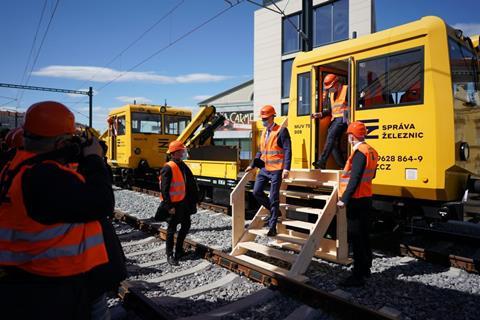 A comprehensive modernisation of related the railway systems saw the line resignalled to increase its capacity to 14 trains/h in each direction. The maximum speed over the structure was also raised from 40 to 60 km/h.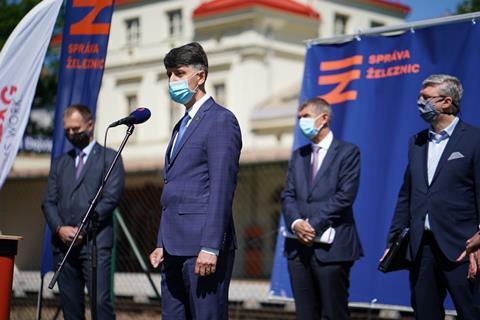 The renovated structure was formally recommissioned at a ceremony on May 29 attended by Prime Minister Andrej Babiš, Transport Minister Karel Havlíček and SŽ CEO Jiří Svoboda.