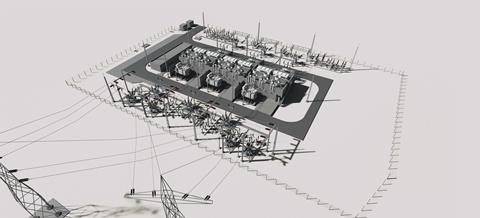 GERMANY: The national railway's traction power business DB Energie has awarded Hitachi Energy a contract to install a 120 MW converter station to convert electricity from the 50 Hz three-phase public distribution network to the 16·7 Hz single-phase used by the traction network.
The converter station at Thyrow southwest of Berlin will have three compact 40 MW static frequency converter modules using Hitachi Energy's integrated gate-commutated thyristors to provide a steady and reliable supply.
The contract announced on May 31 includes 30 years of servicing, and a digitalisation package to provide DB with condition-based and reactive maintenance and insights into the status of the station over its life cycle.
Last year Hitachi Energy was awarded a contract for the 160 MW Delitz converter station in the Halle/Leipzig area, which the supplier said will be one of the most powerful for rail power worldwide.