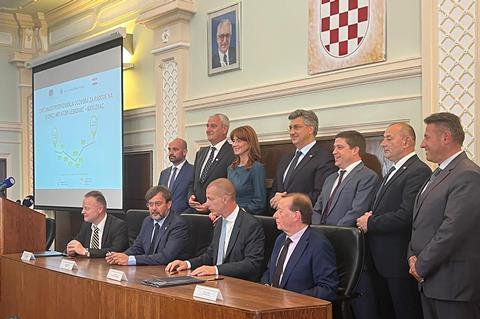 CROATIA: A contract for the double tracking of the 44 km Hrvatski Leskovac – Karlovac section of the Zagreb – Rijeka line was signed by HŽ Infrastruktura and a consortium of Strabag and AŽD Praha on July 28.
The EU's Operational Programme Competitiveness & Cohesion 2014-20 is to cover 85% of the 2·72bn kuna cost.
The scope of the work includes rebuilding all the bridges and viaducts, modernisation of Hrvatski Leskovac, Jastrebarsko and Karlovac stations, and the construction of three underpasses and four overbridges to replace level crossings. The remaining level crossings on the section are to be refurbished.
Once complete, the route's maximum line speed will be raised to 160 km/h.