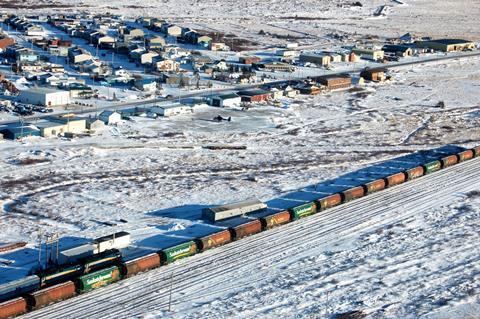 CANADA: Current and future permafrost conditions along the Hudson Bay Railway corridor to Churchill in Manitoba are to be studied by the University of Calgary with C$4·4m of funding from the National Trade Corridors Fund.
The results will be used to develop strategies to ensure the safety and resilience of the railway.
'The Hudson Bay Railway corridor is a critical transportation, supply and tourism link for communities along the route', said Minister of Northern Affairs Daniel Vandal on July 13.
'This funding will help address the hazards and impacts of climate change along the railway, keeping indigenous and northern communities in Manitoba connected and safe.'