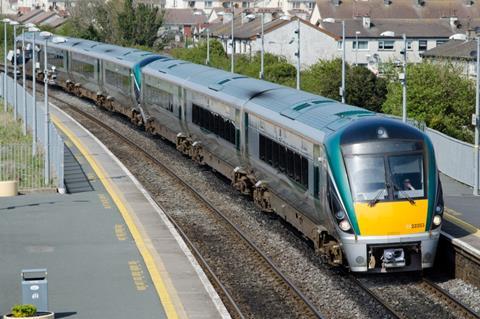 IRELAND: National railway Iarnród Éireann has awarded Indra a €32m contract to supply a highly automated traffic management system which will allow the majority of its 2 400 km network to be controlled from Dublin.
The contract announced on June 18 covers design, supply and commissioning of the TMS, along with 15 years of maintenance and an optional five-year extension. It also includes the training facilities including a signalling simulator, and provision of a backup control centre in a secondary location.
Indra is to supply its Mova Traffic platform to replace the current disaggregated control systems and make provision for future projects.
This will support automatic routing, communications, network management and remote monitoring, reducing potential conflicts and errors by providing operators with a single interface and making information easily accessible.
Mova is currently used to manage more than 3 000 route-km of high speed railway in Spain, the 450 km Haramain High Speed Rail line in Saudi Arabia, 2 000 km of the Turkish network and routes in countries including Lithuania, Malaysia, Colombia and Morocco.