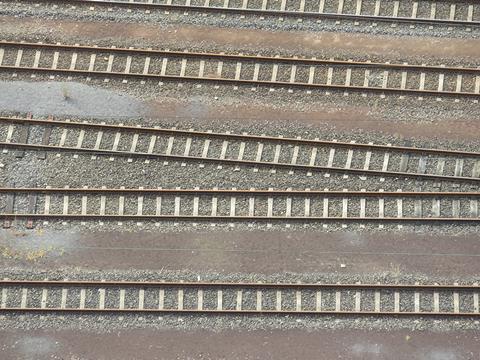 GERMANY: The primary cause of the derailment of a regional train at Burgrain on June 3 2022 was an 'infrastructure failure', an interim report published on June 1 by the Federal Bureau for Investigation of Railway Accidents confirms.
The train formed of five double-deck coaches being propelled by a Class 111 electric locomotive had been travelling from Garmisch-Partenkirchen to München. It derailed at 12.16, killing five people and leaving 16 others seriously injured and 62 with minor injuries.
'The prestressed concrete sleepers laid at the site [of the derailment] showed signs of damage indicating a loss of tension within the sleeper. This led to a failure of the structure and to the breaking away of the rail support in the direction of the initiated forces', the interim report concluded.
On the previous day DB had issued a statement noting that further investigations into the accident remained in progress and that a definitive cause had yet to be determined.
In addition to the inquiries in progress by the Federal Bureau for Investigation of Railway Accidents and the public prosecutor's office, DB has commissioned an independent internal investigation from a law firm. This is intended to determine whether the accident is related to 'possible internal failures'.
DB said that under its programme of preventive sleeper replacement following the accident, as many as 480 000 sleepers were being replaced this year. This compares with around 80 000 in a normal year. The replacement work followed an urgent inspection of sites across the network where identical sleepers had been laid.
The programme meant that 400 worksites were in place across the network, leading to inevitable delays for passengers and freight customers. Sleeper replacement work would continue 'at least into next year', DB warned.