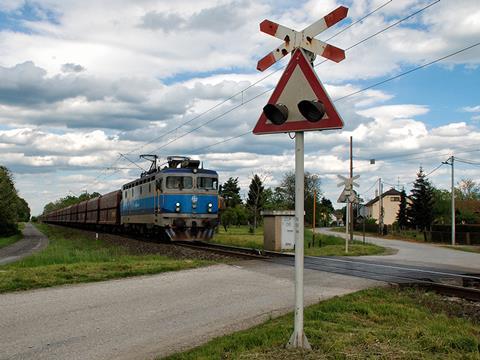 CROATIA: An agreement to co-operate to rehabilitate the railway from Lupoglav to the port of Raša on the Istria peninsula has been signed by HŽ Infrastruktura and the Port of Rijeka Authority.
The 52 km single-track and non-electrified line opened in 1951 but was closed in 2008 as a result of landslides. At Lupoglav it connects with the line from the Croatian port of Pula to Divača in Slovenia, the two routes not being directly connected with the rest of the Croatian network
EU funding will be sought for the rehabilitation project.
Meanwhile, the EU's Joint Assistance to Support Projects in European Regions body has submitted a positive opinion on an application for EU funding to support the planned €428m modernisation and double-tracking of the 44 km Hrvatski Leskovac – Karlovac line, which forms part of the corridor from Gyékényes in Hungary to Zagreb and Rijeka.