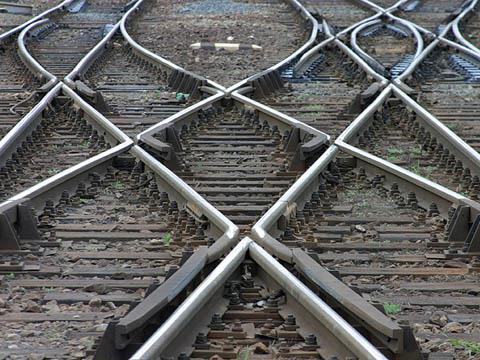 SOUTH KOREA: President Lee Myung-bak joined the celebrations in Yeosu on October 5 to mark the completion of double-tracking and electrification work on KR's Jeolla line between Iksan and Yeosu.
Upgrading of the 180 km route for 180 km/h operation has been brought forward to enable Korail to run KTX services to the southern port city during the World Expo which starts in May 2012. The railway expects to carry 1 million of the 8 million visitors.
The Jeolla line diverges from the Honam line at Iksan and heads south via Chonju and Suncheon. Upgrading has been underway on some sections since the 1980s. The 154·2 km from Iksan to Suncheon is being implemented as a PPP using a build-transfer-lease model, with the government contributing 511bn won and the private sector 471bn. Work began in 2003 on realignment of the 40 km Suncheon – Yeosu section at a cost of 732bn won.
Introducing KTX-Sancheon high speed trains in place of Saemaul diesel trainsets will enable Korail to cut its headline Seoul – Yeosu journey time from 5 h 13 min to 3 h 30 min. Further acceleration is envisaged when the Honam high speed line between Iksan and Osong is completed in 2014. KR is further planning to increase speeds on the Jeolla line to 230 km/h by 2020, as part of the government's national strategy to bring journey times from Seoul to most major cities to under 2 h.
'I am deeply glad that we were able to complete this project two years earlier than scheduled', said Lee at the opening ceremony, adding that the project 'is expected to generate benefits worth 2 trillion won, as well as creating more than 20 000 jobs'.