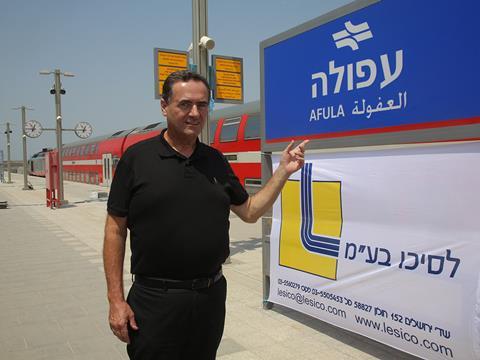 ISRAEL: Transport Minister Israel Katz inaugurated the 60 km Valley Line from Haifa to 'Afula and Beit-She'an on August 29, ahead of the planned start of public test running on October 16 and the expected launch of the full passenger service on November 4.
Guests on the inaugural train included people who had ridden on a section of the 1 050 mm gauge Hedjaz Railway which followed a similar alignment until it closed in November 1951.
Construction of the new single track line has cost $1·07bn. There are 26 bridges with a total length of 5·5 km and three tunnels totalling 1 km, as well as various culverts. Lesico Ltd undertook tracklaying. Historic railway buildings along the former alignment were preserved during the construction of the new line, and more than 600 trees replanted, some several hundred years old.
There are four stations at Beit-She'an, 'Afula, Migdal Ha-Emek-Kfar-Barukh and Yokneam-Kfar-Yehoshua, with two more stations planned at Haifa-Lev-Hamifratz and Nesher. A freight terminal is being built near Beit-She'an where traffic to and from Jordan can be transhipped.
The stations will be served by 38 feeder bus routes. Passengers boarding at the new stations during the October 16 to November 4 test period will be able to claim free travel to any other station in the country for three months using smart cards; free travel from Yokneam-Kfar-Yehoshua will be limited to local residents. After the three months, a 50% discount will be given on return journeys.