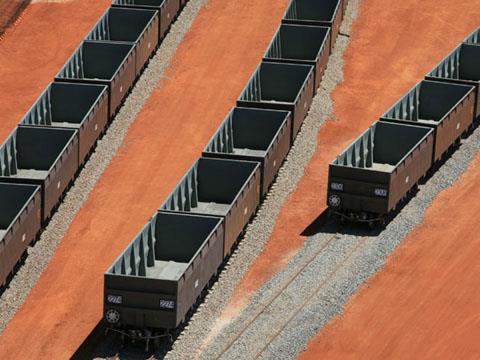 AUSTRALIA: Macmahon has been awarded a A$86m contract for civil works and tracklaying on an 85 km railway forming part of the Karara Iron Ore Project in Western Australia.
Starting from Karara, 500 km northeast of Perth, the new line will run to Tilley Siding near Morawa where it will connect with the existing railway to Geraldton Port. It will be built to 1 067 mm gauge for compatibility with the current network, but will have dual -gauge sleepers to provide the option to link with the proposed Oakajee Port & Rail network, which is planned as standard gauge (RG 9.08 p555).
The mine is being developed by the Karara Mining joint venture of Gindalbie Metals and Chinese steel producer Ansteel. On August 20 Gindalbie Managing Director Garret Dixon said Macmahon had been selected for the contract because of its experience of constructing remote iron ore lines, having undertaken work for Rio Tinto and BHP Billiton in the Pilbara region.
Track components are to be supplied by Ansteel and installed by Macmahon subsidiary MVM Rail. An initial stockpile of materials has already been delivered.
Ore production is expected to begin in mid-2011, with initial traffic of 10 million tonnes a year predicted to reach 30 million and a mine life of at least 30 years.
On August 23 Gindalbie signed a memorandum, of understanding with Oakajee Port & Rail for use of the proposed deepwater port at Oakajee. The Karara project will provide a baseload of traffic for the facility, which would in turn allow an increase in export capacity from the mine.