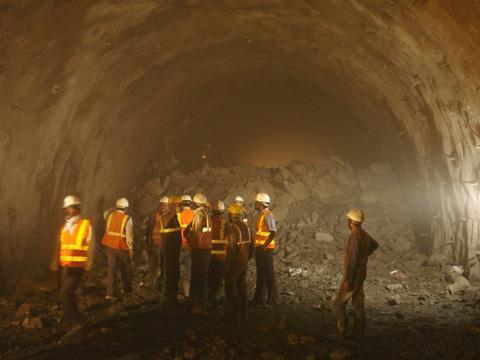 INDIA: The 10·96 km Pir Panjal tunnel in Jammu & Kashmir state was holed through on October 14.
On completion it will be the longest railway tunnel in India, connecting the isolated Kashmir Valley line which opened in 2008-09 with the national network at Udhampur.
The tunnel is being constructed by Hindustan Construction Co using NATM under a Rs3·9bn contract awarded in August 2005. It is 8·4 m wide, 7·4 m high and is up to 1 100 m below the surface, and will include an access road alongside the broad gauge railway.
The Kashmir railway project was described in detail in the September 2008 issue of Railway Gazette International. Subscribes can access this in the digital archive.