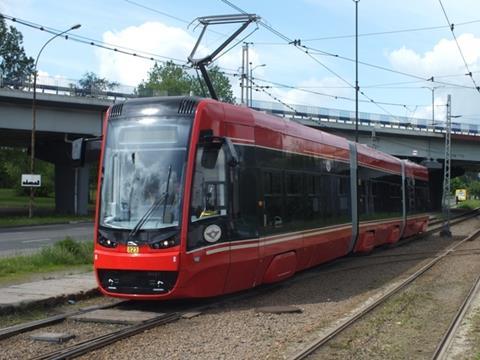 POLAND: A consortium of Sweco Consulting Poznań and Sweco Belgium has been selected as preferred bidder to design a tram extension in Katowice, with a lowest bid of 1·8m złoty.
The 5 km extension of the Tramwaje Śląskie network would run from the Brynów turning loop to ul Kostuchna in the south of Katowice. The project will also include the provision of a cycle lane and other amenities. Design work is scheduled to take 22 months, during which the contractor will also be responsible for organising public consultations. Construction is planned to start in 2018 with passenger traffic expected to begin in 2020.
The project is part of a larger programme of work to be undertaken in the EU's 2014-20 budget period. Two other extensions are planned, along with the modernisation of 100 track-km and the purchase of around 40 new trams.