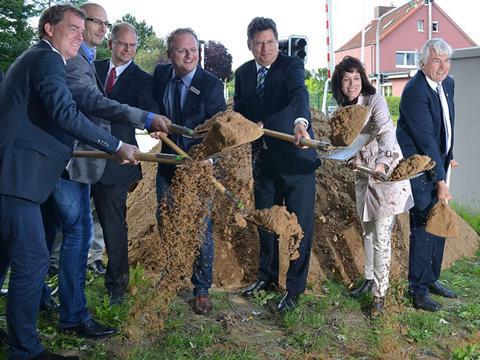 GERMANY: Schleswig-Holstein Transport Minister Reinhard Meyer attended a groundbreaking ceremony for the future Kiel-Ellerbek station on August 30, marking the start of work to reinstate regular passenger services on the 26 km Kiel – Schönberger Strand line which ceased in the early 1980s.
The project is being managed by AKN Eisenbahn on behalf of the Land, with the €300 000 station expected to be completed in December, along with a €320 000 station at Oppendorf. Reopening the line for passenger services is expected to cost €30m, with operating costs of €1·7m/year.
The Kiel – Oppendorf section of the route could open by the end of this year, and is predicted to carry 2 200 passengers/day. The second phase to Schönberger Strand is predicted to carry 1 100 passengers/day, but the opening date is still subject to negotiations with DB, which would operate an hourly service using Alstom Lint 41 DMUs.