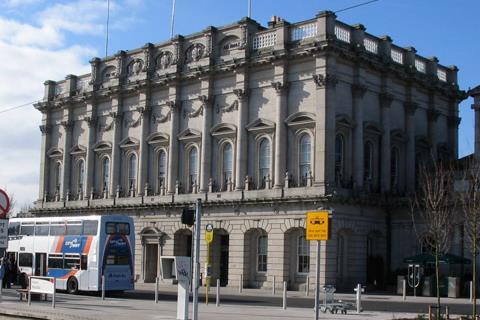 IRELAND: Iarnród Éireann has appointed a joint venture of Atkins, TYPSA and TUC Rail, supported by RPS, to provide multi-disciplinary consultancy services for the project to increase capacity on the Kildare Line into Dublin Heuston station.
The joint venture will develop the project from the concept through to the Railway Order stages, providing services including project management, preliminary designs and preparation of documentation.
The Kildare Line upgrade includes:
an increase from two to four tracks between Park West station and Heuston, which will require structural works to bridges;
1·5 kV DC electrification and resignalling from Hazelhatch to Heuston and through the Phoenix Park Tunnel to Glasnevin Junction;
track realignment to segregate DART commuter trains from inter-city services.
The European Commission is providing €8·8m Connecting Europe Facility grant for the design phase of the project, which forms part of the wider DART Expansion Programme to increase network capacity and train frequencies in the region around Dublin.