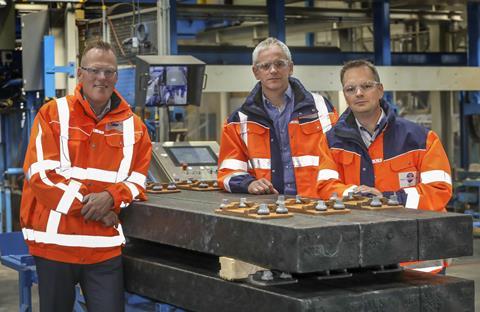 NEW ZEALAND: KiwiRail has selected Lankhorst Engineered Products as the winner of a contract to supply polymer sleepers over at least three years.
The Dutch company said this was a significant breakthrough for its KLP hybrid polymer sleeper design, which it launched internationally in 2014 after it had been in use in the Netherlands for more than a decade.
The manufacturer said its sleepers and turnout bearers produced from steel bars encased in recycled plastic provide a sustainable and maintenance-free alternative to wood or concrete, offering high strength and impact resistance, 'excellent' damping characteristics and an expected lifespan of more than 50 years.