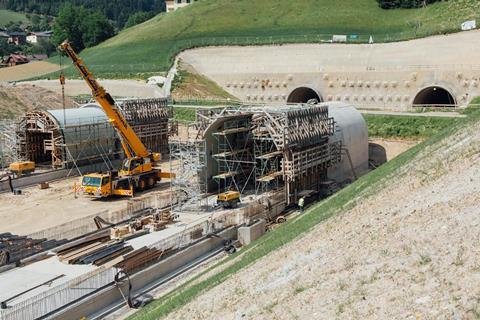 AUSTRIA: Austrian Federal Railways has awarded the FF Koralm joint venture of Porr Bau and Rhomberg Bahntechnik a €160m contract to supply track and railway systems for the 32·8 km Korlam Tunnel.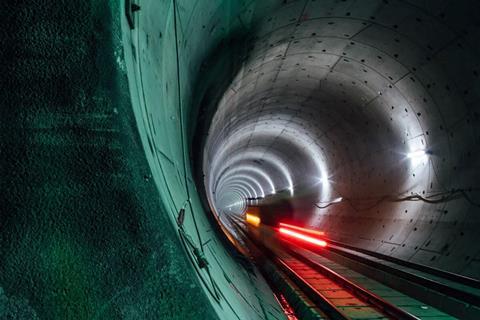 Porr is the technical lead, with Rhomberg Bahntechnik responsible for commercial management.
The twin-bore tunnel forms the central part of the Koralmbahn, a new alignment being built to provide a 45 min journey time between Graz and Klagenfurt from 2025.
The contract awarded on July 17 covers the construction of almost 66 km of slab track in the tunnel, as well as ballasted track on the approaches. It also includes overhead electrification, preliminary work for the telecoms systems, construction of the ventilation buildings, works at the portals, construction of noise barriers and rock fall protection barriers on the east access route, water protection works and road construction.
Commissioning is planned for 2025.