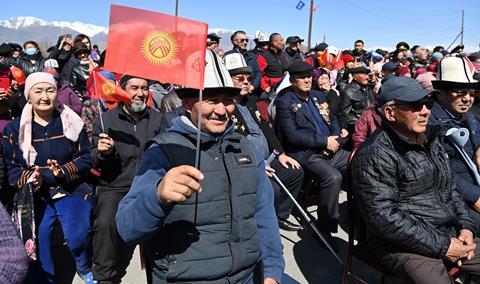 KYRGYZSTAN: President Sadyr Japarov has officially launched construction of a 186 km railway from the current railhead at Balykchy to Kara-Keche, saying the first major rail project since independence is of great importance to the country.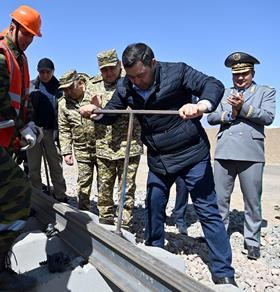 Burying a time capsule to mark the start of work on March 31, the president said the line would provide a cheap way of transporting coal from the Kara-Keche mines to a power plant in Bishkek, as well as supporting industrial development and providing regional transport links to strengthen the integrity of the country.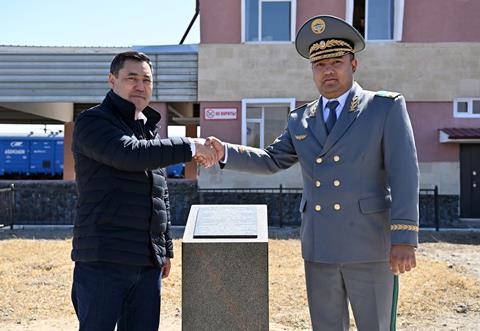 'In 30 years, we have not built 1 m of railway in our country, but [we have] lost 42 km. It's a pity', Japarov said. 'Now we have started to extend it again. In the future, we will connect Kara-Keche to Makmal and Jalal-Abad.'
The line is being built by national railway KTJ using its own resources, although it plans to explore options for loan financing.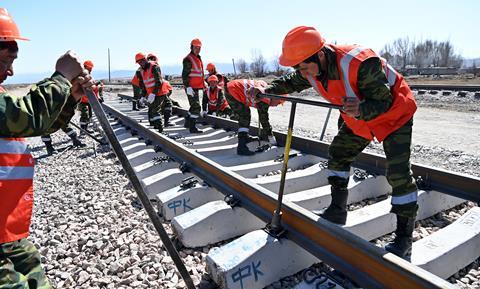 The first phase will run for 63 km from Balykchy to Kochkor. An initial 500 m of track has been laid at Balykchy, and the first 5 km is expected to be completed by the end of the year.
The target is to reach Kochkor in two years, and for the full route to be commissioned by 2030.