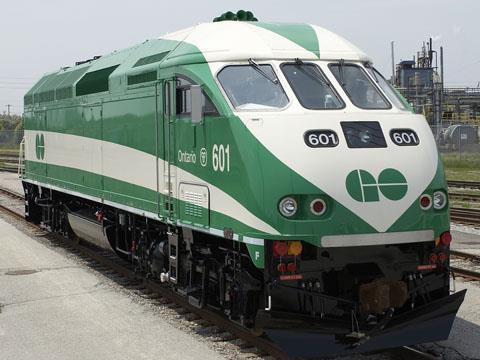 CANADA: Infrastructure Ontario and Metrolinx have issued a request for qualifications for a contract to finance and build the Lakeshore East - East Corridor Expansion project in the Greater Toronto area.
The scope includes laying a third track on the 11 km between Beechgrove Road and Durham Junction, rebuilding two bridges at Rouge River and Highland Creek, modernising culverts and building retaining walls.
The public-private partnership contract would use IO's Alternative Financing & Procurement model. IO and Metrolinx plan to issue a request for proposals to pre-qualified consortia in summer 2017.
The Lakeshore East - East Corridor Expansion forms part of the GO Regional Express Rail strategy to improve commuter rail services, including the electrification of core sections of the GO rail network by 2024-25.
'Expanding track infrastructure, upgrading bridges and other identified infrastructure work along the Lakeshore East GO line is the next step in our plan to improve transit across the region', said Metrolinx President & CEO Bruce McCuaig on March 22. 'These improvements will allow us to proceed with the Regional Express Rail transformation, bringing residents of the Greater Toronto and Hamilton Area a faster and more efficient way to travel.'