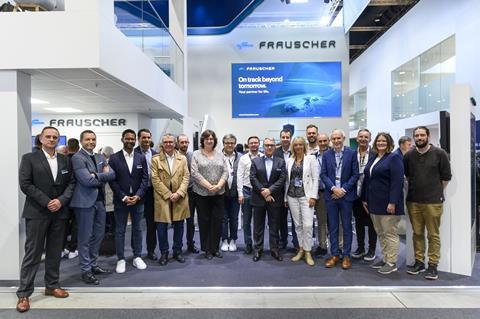 FRANCE: SNCF Réseau has awarded Frauscher Sensor Technology a contract to develop, supply and maintain a new generation of axle-counter.
The contract signed at InnoTrans 2022 runs for 10 years, with the possibility of a further five years and up to 30 years of maintenance.
'Never before has a network launched a tender of this magnitude to select an axle-counting system supplier', said FST's Chief Sales Officer Mayank Tripathi on September 23.
'It is a complex project with a very specific interface and product requirements. However, we have all the tools at our disposal to ensure a smooth implementation of our solutions into the existing infrastructure.'
He said this includes extensive experience with the EULYNX initiative by European infrastructure managers to standardise signalling interfaces.