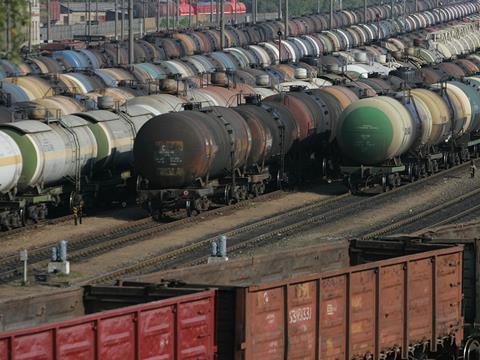 LATVIA: The cabinet has accepted a Ministry of Transport report setting out how the first phase of the electrification programme envisaged under the national development plan for 2014–20 can be undertaken without requiring funding from the state budget.
The first phase covers 25 kV 50 Hz electrification of the routes from Daugavpils and Rēzekne to Rīga by 2023. LDz said developments in technology had enabled it to reduce the expected cost from €519m to €441m, which could be co-financed from its own resources and €347m from the EU Cohesion Fund; negotiations with the European Investment Bank have now begun.
Having reviewed the report on December 5, the cabinet instructed the Central Finance & Contracting Agency to extend the project submission deadline to February 28.
Minister of Transport Uldis Augulis said electrification would provide numerous economic benefits over 30 years. Rail freight operators would be able to offer more competitive prices, which would attract more transit traffic and thus generate revenues for the state budget, while also encouraging the transfer of domestic freight from lorries to rail, reducing wear on roads.
'Considering developments in the global logistics market, increasing railway efficiency and competitiveness is especially important, as Latvia's goal is to develop operations in the transit and logistics industry', said LDz President Edvīns Bērziņš, adding that gradual electrification of the network would lower costs for operators and enable the operation of longer and heavier trains.
He emphasised that electrification would be a long-term investment, 'from which the next generations will benefit in the transit and logistics business, as today's infrastructure used to provide export services has been developed for several decades.'