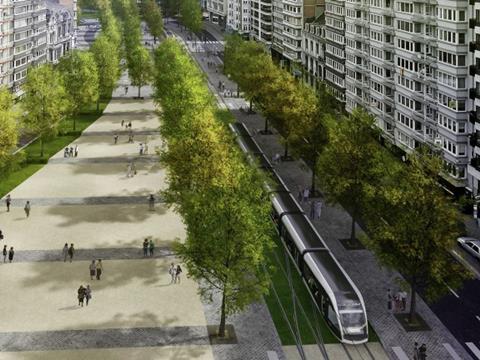 BELGIUM: Three consortia have submitted bids to prequalify for a revised design-build-finance-maintain concession to build the planned 12·5 km tram route in Liège.
The three proposals opened on October 12 were submitted by:
Alstom with BAM PPP PGGM;
CAF, Colas and DIF;
Škoda Transportation with Vinci, CFE and Meridam.
Société Régionale Wallonne du Transport announced earlier this year that it would re-tender the project, after its previous contract awarded to an Alstom-led consortium was halted because the PPP arrangements failed to meet Eurostat requirements.
The statistical agency had ruled that too many state-related banks were involved and that the risk had been unevenly distributed between the public and private partners. Although SRWT could still have proceeded with the €398m project, the cost would have to be carried on the Wallonie regional budget.
A new DFBM specification has therefore been developed, for which SRWT expects to receive Eurostat approval by the end of 2016. This would allow the new tender documents to be sent to the shortlisted bidders in early 2017.
As a result of the delays, the line is not now expected to open before 2022 at the earliest.