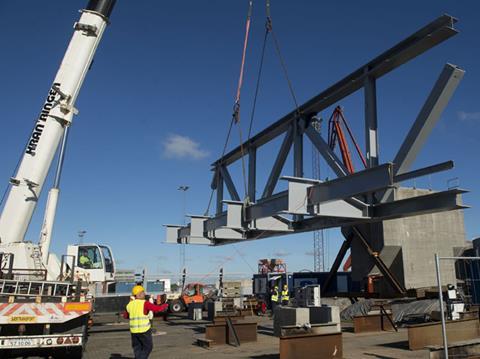 DENMARK: The Limfjorden bridge reopened on April 29, more than a year after it was hit by a container ship on March 28 2012, cutting off the northern part of the Danish rail network.
A new lifting section has been installed, replacing the damaged lifting section which was removed on April 21 2012. MT Højgaard was awarded the contract to build and install the new section with completion planned for November 2012, however welding problems caused delays to completion of the work.
This delay led national passenger operator DSB to transfer rolling stock via Sweden and a train ferry to enable the provision of an isolated passenger services on the cut-off northern part of the network.