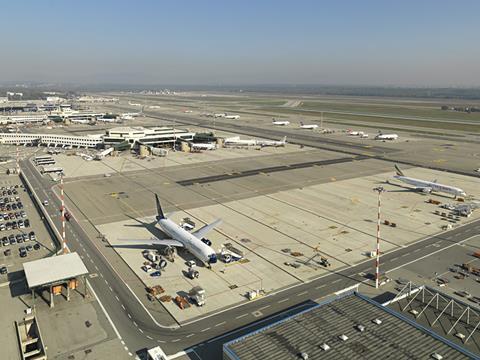 ITALY: Main construction works for an extension of Milano's Malpesa Express airport rail link from Terminal 1 to Terminal 2 is set to get underway shortly, following the award of the €77m contract to Itinera.
Terminal 2 handles six million passengers a year, around a third of the airport's traffic, but trains from Milano Centrale currently terminate at Terminal 1 with transfer between the terminals provided by shuttle bus. The journey time between the terminals will be less than 4 min when the extension opens in December 2015. The medium-term aim is for a service to carry around a third of all air passengers.
The extension will run in cuttings and tunnels at a depth of 8 to 10 m. Construction is being managed by FNM's regional rail infrastructure manager Ferrovienord, with the €38m Terminal 2 station being built separately by airport authority SEA. Archaeological investigation of the site and clearance of wartime ordnance is nearing completion.
The €115m overall cost of the project is being met by the region of Lombardia (€31m), the Ministry of Infrastructure & Transport (€45m), EU sources (€23m) and SEA (€16m).