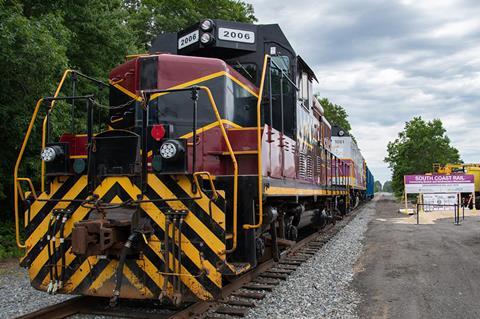 USA: Massachusetts Bay Transportation Authority's Fiscal & Management Control Board has approved the award of the second and largest of the two principal construction packages for the South Coast Rail Phase 1 project.
The $1·047bn project which is scheduled for completion in late 2023 will extend Boston's Middleborough Line commuter rail services to Taunton, New Bedford and Fall River, the only large towns within 80 km that do not have services to the state capital.
The $403·5m contract awarded to the SCR Constructors joint venture of The Middlesex Corp and Tutor Perini on August 24 covers upgrading of the New Bedford Main Line, modernising the Middleborough Secondary route and providing the Phase 1 signalling and communication system.
The contract includes renewal of 38 km of track, and the construction of four new stations in central and north New Bedford, East Taunton and Middleborough. These will feature accessible high-level platforms, a drop-off area, car parking and cycle spaces.
It also includes a six-track stabling facility at Whale's Tooth in New Bedford, with a crew building and staff parking.
The $159m first South Coast Rail Phase 1 civils package was awarded to the Skanska DW White joint venture in May.