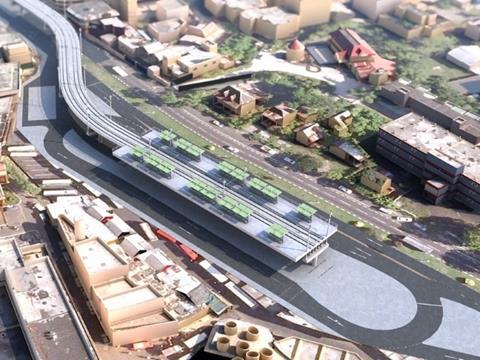 MAURITIUS: The government signed a Rs18·8bn contract with Larsen & Toubro on July 31 for the construction of the Metro Express light rail line, which would link Port Louis with Curepipe.
L&T is responsible for civil works, electrification, signalling, the fare collection system and the passenger information system. It will also undertake procurement of a fleet of 18 vehicles, each with a capacity of 300 to 400 passengers.
Construction is due to begin in early September. A foundation stone was laid on March 11 and preparatory work started on March 20. The 13 km section from Port Louis to Rose Hill is scheduled to enter revenue service in 2019, with the remaining 13 km from Rose Hill to Curepipe due to follow in 2021. Most of the route would use the alignment of the standard gauge Mauritius Government Railways' Midland Line, which closed in 1964.
The complete line will have 17 at-grade and two elevated stations. An end-to-end journey would take 40 min.
The project is being partly funded through a loan from the Indian government. Longer-term plans envisage an 11 km extension.