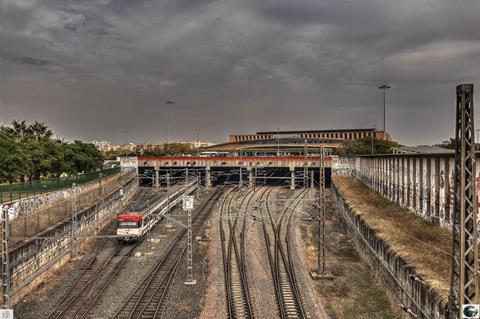 SPAIN: ADIF has awarded Siemens Rail Automation and FCC Industrial e Infraestructuras Energéticas a 22-month, €24·7m contract to eliminate telephone block signalling on the 139 km single track non-electrified line between Zafra and Los Rosales, the only remaining section of the Mérida – Sevilla route which has not yet been upgraded.
The line is to be equipped with single line automatic block, managed from the Sevilla control centre. Electric interlockings are to be replaced by electronic ones and the cabling renewed, while those stations without interlockings are to have them installed.
LED signalling and ASFA Digital balises for train protection will be installed, together with new axle-counters and remote-controlled point machines. Power supplies are to be modified to ensure that they are not interrupted by any breakdown of the national grid, and all fixed installations are to be linked by optic fibre.