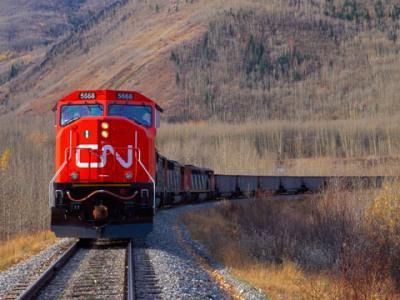 CANADA: Canadian National announced on August 10 that five mining companies have committed to support a feasibility study for the construction of an 800 km railway to link iron ore deposits in the Labrador Trough area of northern Québec and Labrador with the Port of Sept-Îles.
Cliffs Natural Resources, Labrador Iron Mines Holdings, New Millennium Iron Corp, Cap-Ex Ventures and Alderon Iron Ore will join CN and pension fund investor Caisse de Dépôt et Placement du Québec in funding studies to assess the cost and engineering requirements.
CN will obtain environmental permits to allow the studies to proceed, and consultation will be undertaken with stakeholders including First Nations.
'CN will work closely with mining companies in the group and the Caisse to determine the best design and right timing for the development of rail infrastructure to tap the significant iron ore production potential of the Labrador Trough', said CN President & CEO Claude Mongeau.