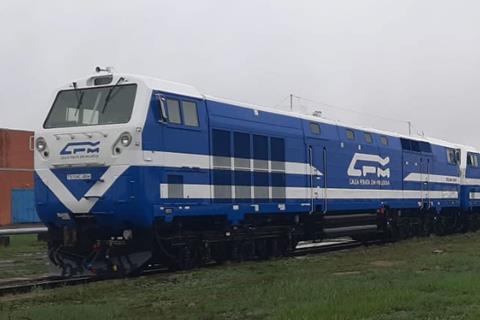 MOLDOVA: The European Bank for Reconstruction & Development has approved a €23m crisis response loan which national railway CFM will use to part-finance the modernisation of two sections of railway for use by Ukrainian transit traffic.
The total cost of the work to increase capacity and remove speed restrictions between Chișinău and Cainari and from Ocnița to Ungheni on the Romanian border is estimated at €71m. The European Union is to provide €20m, and the Moldovan government €28m.
The aim is to facilitate the transport of freight by rail rather than road from Ukraine to the EU via Moldova, ensuring food security and improving access for Ukrainian exports to the Romanian Black Sea port of Constanța, as well as to ports at Galați , Reni, Ismail and Giurgiulești which in combination have the capacity to meet a significant part of Ukraine's export needs.