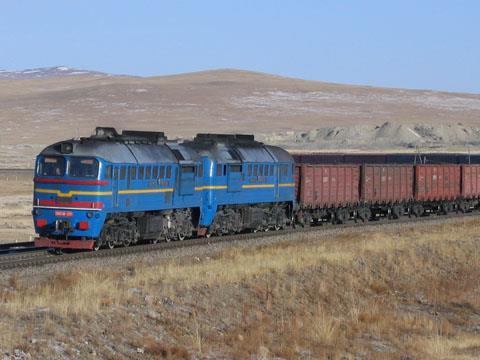 MONGOLIA: China Gezhouba Group Co Ltd has entered into a non-binding agreement to co-operate with Aspire Mining subsidiary Northern Railways to plan and source financing for the proposed 549 km Erdenet – Ovoot line.
The proposed multi-user railway would enable Aspire to exploit the second largest coking coal reserves in Mongolia. In August 2015 Northern Railways was granted a 30-year concession to build and operate the line, and it is now negotiating funding for the completion of a bankable feasibility study as well as progressing negotiations for the EPC contract and construction financing.
Northern Railways is being supported in this work by China Railway Construction Corp subsidiaries China Railway 20 Bureau and China Railway First Survey & Design Institute.
Under the latest agreement, Northern Railways is to provide the CGGC subsidiary of state-owned China Energy Engineering Corp with access to its technical database, and the companies will work together to source debt and equity funding.
CGGC is 'one of the pre-eminent international Chinese contractors with a deep experience base in arranging funding for large projects that they participate in, as well as providing direct investment', said Aspire Managing Director David Paull on June 6. 'The combination of CR20BGC and CGGC further demonstrates the strategic regional importance of the Northern Rail Corridor.'