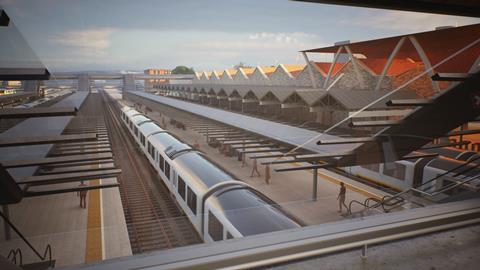 KENYA: Final designs for a new Nairobi Central station have been completed by Atkins UK for Kenya Railways and the Ministry of Transport.
In January 2020 President Uhuru Kenyatta asked for British support for the Nairobi Railway City & Central Station programme to expand and decongest the central business district. This envisaged the mixed-use redevelopment of 170 ha of railway land between Haile Selassie Avenue, Uhuru Highway, Landhies Road and Bunyala Road.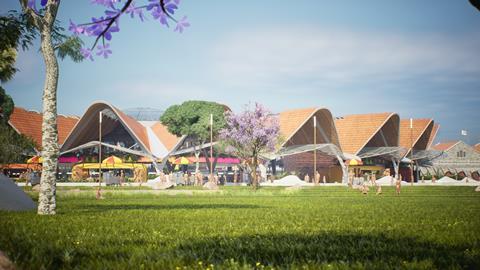 A team of UK-funded experts has worked with local stakeholders to develop an implementation plan and provide advice on urban planning, climate-resilient green building principles, financial structuring and investment mobilisation.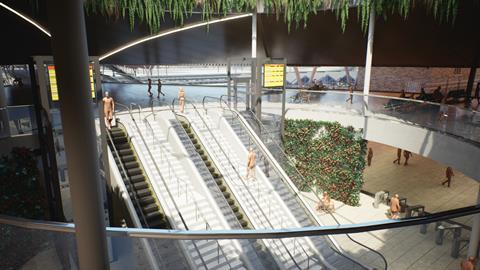 'Nairobi Railway City is a hugely important, flagship project in the heart of the city and the gateway to East Africa', said Atkins Design Director Chris Crombie. 'The design and vision we have created, working alongside Howard Humphreys, is a real case study example of how to create transit-orientated development with climate adaptation built in.
'The railway city project will support the Kenyan government in its commitment to deliver jobs, as well as green and sustainable infrastructure that drives regeneration.'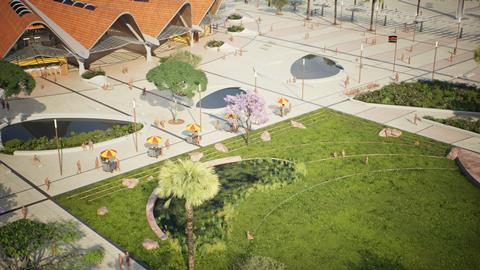 The British and Kenyan governments are in early stage discussions for UK Export Finance support for projects in Kenya, with the station likely to be one of the first to benefit.