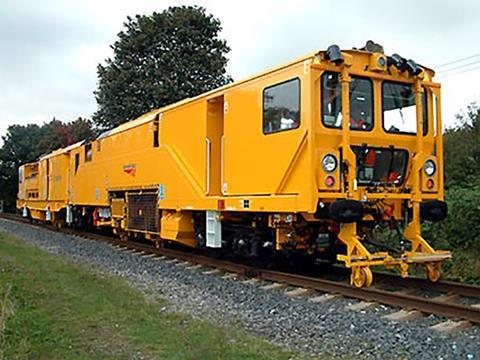 UK: Harsco Rail has won a contract to supply infrastructure manager Network Rail with seven Stoneblower track maintenance machines. The deal announced on June 29 includes a long-term spare parts and software support agreement.
The Stoneblowers are scheduled to be delivered over two years from late 2019, and will replace the current units which are around 20 years old. The latest generation will be equipped with a computerised measurement and design system and automatic stone metering.
Stoneblowers restore track geometry by using a pneumatic process to inject ballast under the sleepers. According to Harsco this ensures that track is suitable for operation at line speed as soon as it is handed back, and means that the track geometry lasts for up to three times longer than with equivalent tamping methods.