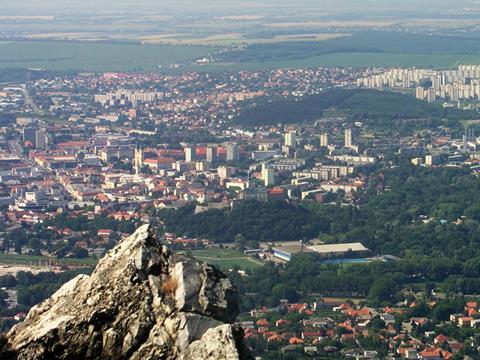 SLOVAKIA: The Ministry of Transport and infrastructure manager ŽSR are studying the feasibility of building what would be the country's first significant new rail line in more than three decades.
The proposed 19·6 km link between Horné Krškany and Trnovec nad Váhom would considerably reduce the distance from Nitra to Bratislava by eliminating the need to travel on the lengthy route via Palárikovo. There have been year-on-year increases in rail travel between the capital and the country's fifth-largest city, where a Jaguar Land Rover car factory is under construction, and the new line would reduce the journey time by 40 min to under 1 h.
A feasibility study is being prepared for a single or double track line suitable for 160 km/h running. The estimated cost is €140m, and if it proves viable, construction could start in 2023.
Other than a 1·7 km link from Bratislava-Petržalka to the Austrian border which opened on December 15 1998, the most recent addition to the Slovakian network was the 15·4 km Červený Dvor (Kalša)–Trebišov line opened on November 7 1985.