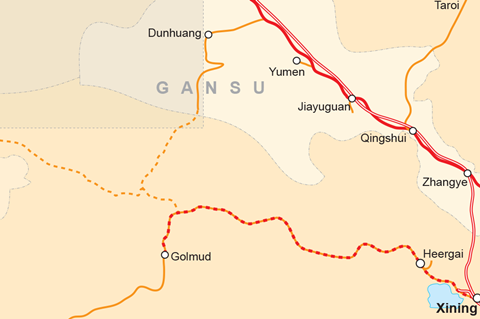 CHINA: The 173 km Subei – Mahai section of the line which is being built between Dunhuang and Golmud opened on December 18, adding six stations.
Construction of the 671 km Dunhuang – Golmud line was officially launched in 2012, to connect the line running west to the Xinjiang Uygur Autonomous Region with the route to Tibet.
The single-track electrified line is designed for 160 km/h running and freight trains of up to 4 000 tonnes, with provision for future double tracking.
China Railway said the Dunhuang - Golmud line would be of great importance for the rail network in western China, as when complete it would significantly reduce journey times. It would also play a role in the government's international Belt & Road Initiative.