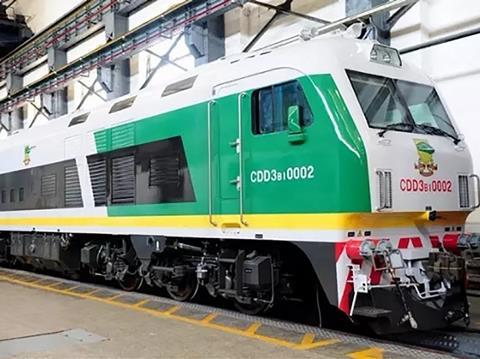 NIGERIA: Alongside the many projects to develop new 1 435 mm gauge railways to augment and gradually replace Nigeria's 1 067 mm gauge network, the government has unveiled plans for a line running north into the neighbouring Niger Republic.
The 248 km standard gauge route from Kano to Maradi would also serve Nigeria's northern provinces of Jigawa and Katsina, passing through Dutse, Kazaure, Daura and Katsina before crossing the border near Jibia.
Announcing details in Abuja last month, Nigerian Transport Minister Rotimi Amaechi said the line was being developed by the two governments in partnership. 'This is part of our efforts to promote regional integration and trade between our two nations,' he added.
Candidly, he admitted that the government was hoping the rail link from landlocked Niger to Nigerian ports would help to capture export traffic which currently moves via rival deep-water ports in Benin, Togo and Ghana. 'The decision of the rail line getting to Niger was to try to get other neighbouring countries to transport their traffic through Nigeria, looking at the economic viability of that service', he explained. 'Having the train in Maradi will open up trade from other neighbouring countries to ship their goods through Nigeria, from Kano to Lagos.'
The railway would also serve a new oil refinery which is to be built in Maradi under an agreement between Nigeria's Minister State for Petroleum Resources Ibe Kachikwu and Niger's Energy Minister Foumakoye Gado earlier this year. Under that deal, Nigeria would assist with the construction of a crude oil pipeline to link the refinery with Niger's rapidly-developing oilfields, augmenting the existing refinery at Zinder which mainly exports via a pipeline to Chad.
Amaechi did not reveal the likely cost or timescale for the Maradi link. However, he hoped to see the 156 km standard gauge line between Lagos and Ibadan completed by the end of this year. Following a site visit at the end of August, he reported that construction was around 60% complete, with 90% of the earthworks in place and 12 km of track laid, despite delays caused by heavy rains.
Discussions are currently underway with China's EximBank for a loan to fund the rest of the standard gauge route from Ibadan to Kano. Nigeria is seeking US$8bn to fund a double-track line throughout, but last month the Chinese suggested to Amaechi that building the Minna – Abuja section as single track would reduce the cost to US$6bn, keeping the project within the agreed funding envelope.