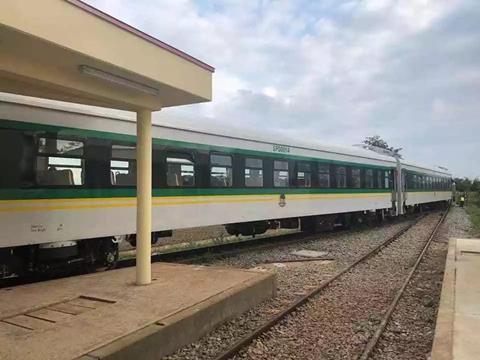 NIGERIA: The government and China Railway Construction Corp International have signed a US$3·9bn contract for completion of the railway corridor linking Abuja with the port of Warri.
The 327 km Itakpe – Ajaokuta – Warri section of the route was completed earlier this year after being developed in stages since 1987.
The latest agreement signed on October 10 covers approximately 200 km of new line from Itakpe to Abuja, along with a 50 km branch to Lokoja and an extension from Warri station to the port.
The project is to be undertaken through a public-private partnership deal, with the government investing 15%, CRCCI 10% and the remaining 75% being borrowed from Export-Import Bank of China. CRCCI would recover its investment by managing the railway and port for 30 years.
Minister of Transportation Rotimi Amaechi said CRCCI would be required to provide a performance bond before the government gave a sovereign guarantee to support the loan.
'CRCCI is China's biggest construction company and the biggest railway company in the world', said Wang Wenzhong, Vice-Chairman of CRCCI and leader of the Chinese delegation at the signing. 'We pay lots of attention to the development of Nigeria, we also make use of our best resources in Nigeria. We also make demands for our subsidiaries to work harder for Nigeria and her people.'