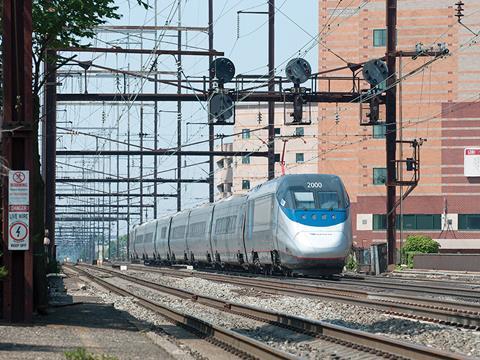 USA: There is no agreement for the federal government to pay around half of the cost of the proposed $13bn Gateway Tunnel under the Hudson River between New Jersey and New York, according to the Federal Transit Administration.
In a December 29 letter to New York and New Jersey state officials, FTA Deputy Administrator K Jane Williams denied that an agreement to undertake the project had been reached under the Obama administration. 'We consider it unhelpful to reference a non-existent "agreement" rather than directly address the responsibility for funding a local project where nine out of 10 passengers are local transit riders' Williams wrote.
Project promotor Gateway Development Corp, which brings together representatives of both states and Amtrak, responded that 'there is no more urgent infrastructure project than Gateway, and posturing aside we are confident that the Trump administration will engage with us as the President turns to infrastructure in 2018.'
President Trump is expected to announce his infrastructure rebuilding programme this month, and it is unclear where the tunnel project would fit in.
New Jersey and New York hope to obtain a federal contribution to cover 50% of the cost of the project, as well as federal loans to finance the 50% local share. There would be different methods of repayment, with New York planning to allocate funds annually over 35 years and New Jersey proposing increasing fares by about $0·90 per cross-Hudson trip, with eventual increases of $1·70 and $2·20 scheduled for 2028 and 2038.
Amtrak pointed out that the existing tunnels opened in 1910 were damaged by saltwater during Superstorm Sandy in 2012. If either one were to collapse, capacity of this section of the Northeast Corridor would be reduced from 24 to six per hour. It sees the construction of a second pair of tunnels as an urgent priority.
As well as the tunnel project, there are proposals to expand New York's Penn station and add track capacity on the New Jersey side. This is seen as essential to alleviate worsening congestion and delays in the New York region and on the Boston – Washington corridor, where Amtrak and commuter services carry around 750 000 passengers/day.